HOW TO DONATE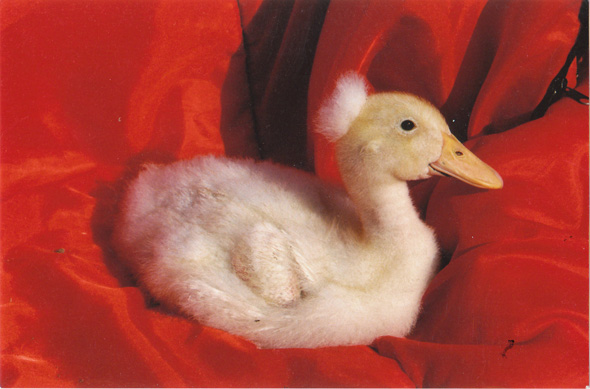 For those of you who believe in our cause, and wish to take direct action, you can donate your much needed contributions in any of the following ways:
1) You can mail your check or money order directly to us at:

Write to: The Lucky Duck Rescue & Sanctuary
c/o Carol Chrysong
P.O. Box 4513
Sunland, CA 91041-4513
2) Come and visit us, at the above address, and make your contribution in person.
3) Make your contribution through "Paypal".
4) Donate your car through Riteway Charity Services by clicking the following link: http://ritewaycharityservices.org/
5) Donate food and bedding through Henco at 11025 Fleetwood Street, Sun Valley, CA 91352. (818) 767-5273. Send your donation referencing Account #9314 for Lucky Duck, or make your contribution in person. Your donation will be credited to our account.


We will gladly send confirmation of your donation, for full tax write off purposes.

"We need another and a wiser and perhaps a more mystical, concept of animals....
We patronize them for their incompleteness, for their tragic fate of having taken form so far beIow ourselves. And therein we err, and greatly err...
In a world older and more complete than ours, they move finished and complete, gifts with extensions of the senses we have lost or never attained, living by voices we shall never hear. They are not brethern, they are not underlings; they are other nations, caught with ourselves in the net of life and time, fellow prisoners of the splendor and travail of earth."
- Henry Beston