The Voice of Percy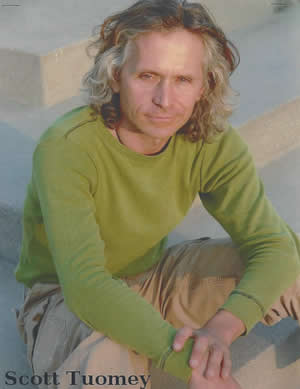 The Lucky Duck Rescue & Sanctuary has been in continuous operation since 1991. Our loving facility is located in the foothills of Sun Valley, a northern suburb of Los Angeles, California. We are the only facility in all of the Southwest that provides this vital service. We are a registered 501 (c) (3) non profit organization.
Scott Tuomey Bio

The voice of Percy, is actor and voiceover artist Scott Tuomey. Scott is known to all that know him as The Renaissance Man times ten. Besides being an artist and musician he is also the founding Technical Director at the world-renown and award winning Fountain Theatre in Hollywood, CA, he also consults other theatre companies world-wide in regards to creating and running live shows and on the basic fundamentals of how to run the technical aspects of their theatre. Scott created and helped manifest various innovative and cutting edge special effects for film and television shows including such films as the award - winning TRON Legacy, Enders Game and the visually stunning, epic film from India I.
In his down time, he likes to coach tennis. He is a Master Tennis Pro with a unique teaching style who helps to hone player's skills from ages 5 to 90, he also likes to distance run and to ride his mountain bike around the Hollywood Hills. Most of all he loves animals and wants everyone to watch out for the ducklings, ducks and other animals too.

If you would like to reach Scott you can email him at swingsmooth@gmail.com His website is coming soon.